The Agony of Choice
Spikeless golf shoes have come a long way in recent years, with the myth that they offer considerably less traction than cleated models a thing of the past. Here we showcase a model of each option that we particularly like, both of which you can buy through us.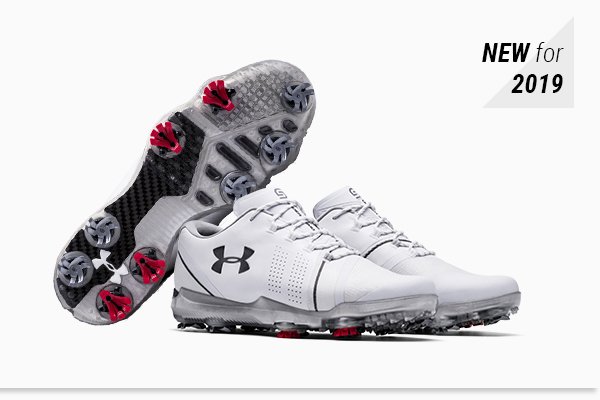 Cleated: Under Armour Spieth 3
Endorsed by Jordan Spieth himself, this third generation shoe is guaranteed to deliver tour-level quality, stability and performance - three key ingredients to playing better golf in the perfect pair of shoes.
Back to Articles